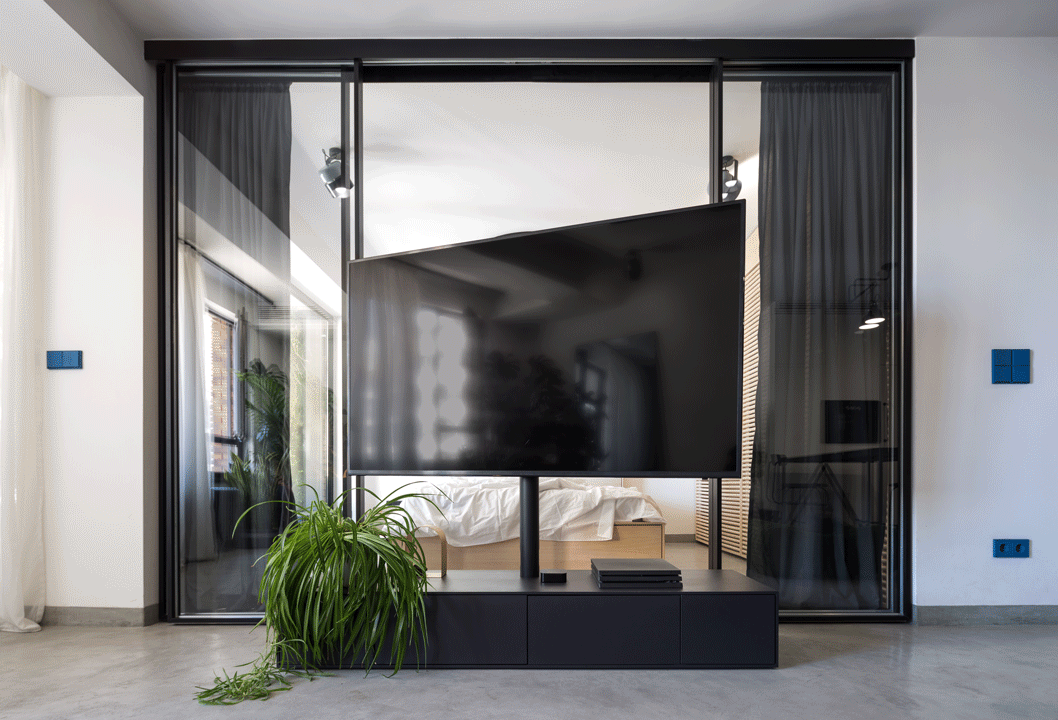 Apartment B, belonging to a broader GIR store concept, was made as a showroom apartment focusing on contemporary living space. As so, existing apartment structure needed modifications in order to achieve openness, flexibility and flow needed to accommodate modern lifestyle.

Simply by removing the wall between the bedroom and the living room and replacing it with a flexible glass partition, the change was drastic and enabled us to organize space in more engaging way. It opened possibilities of using space in different modes, depending on desired activity, time of the day or even level of comfort. To allow different levels of privacy within the space, curtains came as a complementary to this partition.

In this largely defined space, green Togo sofas are casually laid-out in living area, setting the mood for relaxation and resonating with greenery dispersed throughout the apartment. The whole living area is arranged in very open, transformable way, as to support the need for change and flexibility in everyday life. Blue end reflective details come as a 'final touch' to make apartment more vibrant and lively.

Balancing equal needs for artificial and natural in contemporary life, greenery is distributed in different forms, either scattered in planters or as an entire terrace wall.

LOCATION
New Belgrade, Serbia